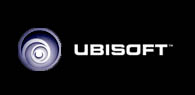 CLICK HERE to see the site we're talking about and judge for your self!
It's hard to imagine a company with a more diverse line-up than UbiSoft. We're talking about a company that seems to be able to go from hard core Tom Clancy games to Myst to dating simulators. Their games span all systems and seem to push online gaming to the edge, no matter where they end up. Not content with simply being a leader in the industry, UbiSoft has gone out of their way to introduce new and innovative features to their games and the culture at large.
Like most prolific companies, UbiSoft suffers from a lack of direction and some mediocre titles. Sure they have ground breaking games like Prince of Persia and Tom Clancy's Splinter Cell, but right as you get used to those games they turn around and release duds like Rocky Legends and XIII. This is more than a confused company; it's one suffering from bi-polar disorder! Let's hope it doesn't spill over onto their website.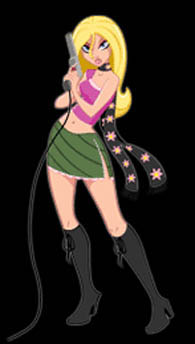 The Frag Dolls are going to get you to buy Ghost Recon 2. No really, they are!
Look and Design:
After gushing over Namco's website, I have to say that I'm just as impressed with Ubi's offering. We're talking about a company that knows a thing or two about web design and introducing new ideas to their web presence. There's a nice clean look to the site, a simple, yet repeated color scheme, and an informative front page that is neither cluttered nor boring. This really is the finest websites we've reviewed so far, and sets the bar extraordinarily high for the next 21 days!
Accessibility:
Not only is this a great looking site, but it's chockfull of information that is easy to find. But it's the things you find while digging around that prove to be the most enjoyable. Take for example the Frag Dolls website, a team of female gamers gathered by UbiSoft to promote their games by entering tournaments, going on TV shows, and generally looking pretty.
The UbiSoft website also features a number of mini-games and other downloads to pass the time. While some of the games are silly, a few were actually able to keep my attention for more than a few moments. I'll go as far as to say the Myst IV jigsaw puzzle almost makes up for the original Myst. Almost.
One of the best functions of the website may go completely unnoticed to the average consumer. In the Online Games section of the site UbiSoft actually has a list of all the people playing online, so if you're interested in logging onto Pandora Tomorrow for the PC you'll know that there are only 24 people playing. Of if XIII is more your speed, you would know that there are only three people logged online. As online games become more common place, I wouldn't be surprised if more sites introduce this kind of guide.
Insider Information:
Not only does UbiSoft have a constant stream of news, but they give you a few ways of seeing it. There's the traditional way, where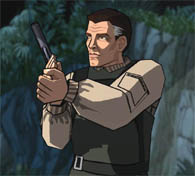 If you really are one of those three people playing XIII, I want you to Email me this second!!
you look over an archive of news relating to release dates, patches, delays, and celebrity hires. But then, if you're too lazy to actually visit the page you can opt in for the weekly newsletter. Even more impressive is just how nice the news page looks, it's full of pictures and easy to find links to other stories. If all sites did the news this gracefully I wouldn't have any room to complain ... unfortunately Ubi is a one of a kind website.
Parting Thoughts:
For as many good licensed games as Ubi has delivered, they certainly have a whole lot of bad to atone for. Games like Crouching Tiger, Hidden Dragon and the Dukes of Hazard prove that Ubi has no problem turning ANYTHING into interactive entertainment. But the list doesn't stop there, they've published games based on two out of the three CSI series, the Charlie's Angels' movie, Rocky, Batman, Alien vs. Predator, and Star Wars . but then, who hasn't published a Star Wars game?? And don't look now, they also plan on releasing an Alexander game and a game based off of Peter Jackson's upcoming King Kong movie. But no Repo Man movie? Blasphemy!!
FINAL GRADE: A
(Important Note: This review was written in 2004. As is the case with websites things tend to change and get moved around. We've decided to cover major companies who should have a presence on the web for many years to come, but the actual reviews of the layout may not be relevant for more than a month to a year. Having said that, we're hoping this article was still interesting, and if not, at least you go this extra little paragraph of explanation that you wouldn't normally get on the other websites.)