Magic Sword

Released in 1990, Magic Sword is a 2D action game set in a fantasy world full of swords, magic and, you guessed it, magic swords. At the time of the game's release Capcom was mostly known for their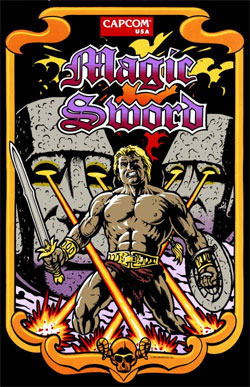 arcade brawlers, such as Final Fight and Captain Commando. But Magic Sword was different; it featured a fast moving character who walked left and right looking for keys, killing enemies in only one or two hits, and collecting fellow travelers to aide him on his quest. It also featured some of the best play mechanics of that era, as well as a truly inspired world filled with fantastical beasts and cool bosses. And while other old school Capcom games feel outdated by today's standard, Magic Sword is one of those games that continues to feel fresh and exciting.
So what could Capcom do to bring this game into the 21st century? I suggest they go back to what worked (the fast action 2D thing) and give us some brand new levels to play through. While I definitely love the original game, there's no getting around that it's kind of a bummer to be stuck in a castle for the entire game. I would love to battle through forests, mountain tops, lava pits, and other interesting locales. I would also love to see a two player mode, especially since the game feels like it was made for such an option. Last, but not least, it would be cool if the overall character would level up like your basic role-playing character. It worked for Castlevania, so why not Magic Sword? Toss it on the PSP and Wii and Capcom has another classic 2D action game, something that has eluded them for several years now.
Demon's Crest

Best known as a spin-off of the Ghosts N Goblins series, Demon's Crest was an amazing Super NES action game that hasn't been heard from in years. Actually, Demon's Crest was the third installment of the series, which also featured games on both the NES and Game Boy. But you might as well just ignore those other two installments, because Demon's Crest is far and away the best version of the game available today. In this game you play the Red Arremer demon Firebrand on a quest to collect all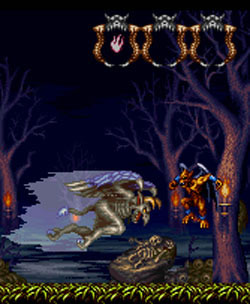 of the elemental Crests, magical stones which preside over their respective elements (Fire, Earth, Water, Air, Time, and Heaven). To do this you have to race through some very cool levels and battle some of the most impressive bosses in the long running series. It also gave you a cool character that felt a lot different from our hero Arthur.
Of all the games listed in this Top 10 List, it's Demon's Crest that would work best as a 3D action game. The Firebrand character feels too constrained in 2D, I like the idea of taking him out and letting him fly about in a 3D environment. He also lives in an interesting world that would translate wonderfully to a modern game. This is the kind of character we don't see in modern games; he's something completely unique and full of great moves. I can only imagine the freedom the developers would have making a fourth installment in this fantastic series. The fact that Capcom has tried so hard to resurrect the Ghosts N Goblins franchise (with both Ultimate Ghosts N Goblins and Maximo) gives me hope that perhaps we'll see some sort of Demon's Crest resurrection. But then again, it's been 13 years since anybody even uttered the words "Demon" and "Crest" in the same sentence, so I wouldn't hold your breath for this one.
Captain Commando

We're getting Bionic Commando, so why not Captain Commando? Released two years after Final Fight, Bionic Commando is something of a spiritual successor to Capcom's classic brawler. While none of the characters reappear in this futuristic fighting game, Bionic Commando is set in Metro City, the location of the original Final Fight. But these two games share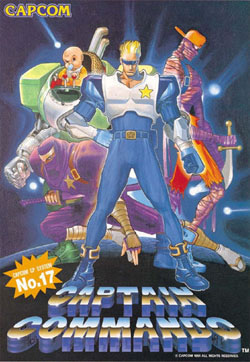 more than just a zip code; they also share the same basic gameplay. At its heart Captain Commando is nothing more than a 2D brawler, the type of game where you walk from left to right beating people up and eating food out of the garbage can. But while Final Fight was limited to modern times, Bionic Commando featured a futuristic world full of crazy weapons, weird looking gang members, mutated bosses and a superhero that was ready to save humanity from whatever evils threatened it.
Sure the game was corny, but it was also a whole lot of fun. Best of all, it featured a four-player mode where you played as one of the game's four characters, Ginzu the ninja, Mack the alien mummy, a super intelligent baby named Baby Head and Captain Commando himself. While I can't argue that some of these characters were a bit silly, part of me really appreciates that Capcom was trying to appeal to the comic book crowd when making this game. I would love to see these characters fleshed out a bit more, perhaps giving them some sort of back story or incentive to work together. Unfortunately Capcom has already tried to revive the Final Fight franchise, so part of me worries about what they would do with this game. But I'm willing to be optimistic if that means that I will finally learn why an alien mummy would want to work with a super intelligent baby. That has been one of those questions that has plagued me my whole life.
Power Stone

While everybody was busy falling in love with Soul Calibur, I was busy fighting it out with Falcon, Rouge, Wang Tang, Ryome, Gunrock and the rest of the characters from the original Power Stone. I loved that game, begging anybody and everybody to play it with me every change I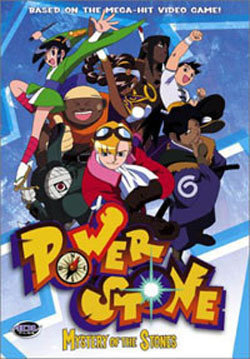 could get. Don't get me wrong, I also love Soul Calibur, but I had never seen anything like Power Stone before. And just when I thought I had gotten over my addiction to the Stone, Capcom went ahead and gave us the amazing Power Stone 2. It wasn't just that we got new characters and levels, Power Stone 2 offered the ability to have a four-player battle ... one of the best fighting game innovations of all time.
But Power Stone 2 was ahead of its time. It was a fighting game that was released at a time when most people were still trying to get their minds around the idea of the traditional 3D fighter, let alone this bizarre new style of level-based combat. But here we are in a world that is comfortable with strange fighting game concepts, grew up playing various Smash Bros. games, and loves the idea of battling four players at the same time. Needless to say, Power Stone is a perfect fit in this day and age. But I have a selfish reason for wanting a brand new Power Stone game; I secretly want Capcom to give us a sequel that will take advantage of this generation's online capabilities. I can think of nothing cooler than an online enabled Power Stone game. I don't care if it's nothing more than an Xbox Live Arcade/PlayStation Network port, this is one title I would do anything to play online.
Strider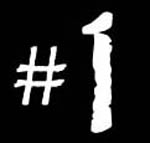 Not only is Strider one of the Capcom's best 2D games, but it's also one of my favorite games of all time. These days it's easy to look back at classic games and confuse them with all of the other me-too titles that came out around the same time. If you start a conversation about a game like Contra or Gunstar Heroes chances are you'll also flavor the discussion by reminiscing about Midnight Resistance, Vectorman or the Metal Slug series. But you can't do that with Strider. While it's hardly the only 2D action game released in the late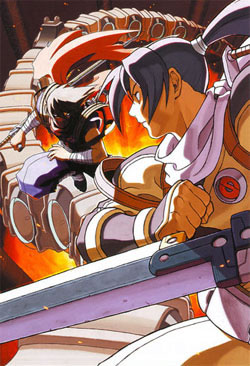 80s/early 90s, Strider is best remembered for having one of the coolest video game characters of all time. And it wasn't just the fact that Strider Hiryu, a brilliantly dressed ninja-type warrior, was a cool hero, it also had to do with his weapon ... a sword that swiped across the screen so fast that all you could see was a split second flash of silver. Even with primitive graphics, Capcom was able to convey so much with this one arcade game. And best of all, Strider featured a story full of political intrigue and impressive locations.
Back at the turn of the century Capcom decided it was about time to release the long awaited sequel for Strider, appropriately named Strider 2. While the game didn't live up to the insanely high standards the original set, few would argue that it was a fun action game in its own right. Soon after that release Capcom announced that they would be releasing a brand new 3D fighting game featuring some of their most popular characters, including Strider Hiryu. Many hoped that the fact that they were building a Strider out of polygons would eventually translate to a brand new game in the franchise. But alas, that dream has yet to materialize. In my heart of hearts I wish Capcom would do to Strider what they did to the Ghosts N Goblins series, release a linear 3D action game that is focused on all out action and great weapon-based combat. Regardless of what the game looks like or how it plays, this new generation of gamers needs to know how cool Strider is ... if for no other reason than to validate my opinion that Strider is one o the greatest games of all time.