Originally released in 1991 on DOS, Amiga and Atari ST, Titus the Fox is a traditional platformer that is was developed by Titus Software (best known for the Superman 64 fiasco). It stars the company's fox logo as a playable character. In 1993, the game was released for Nintendo's Game Boy under the longer title, Titus the Fox: To Marrakech and Back. My colleague at the office always mentions this game when we talk about retro gaming and how he always tried to suffer through the MS-DOS edition. It's time to give the Game Boy version a try.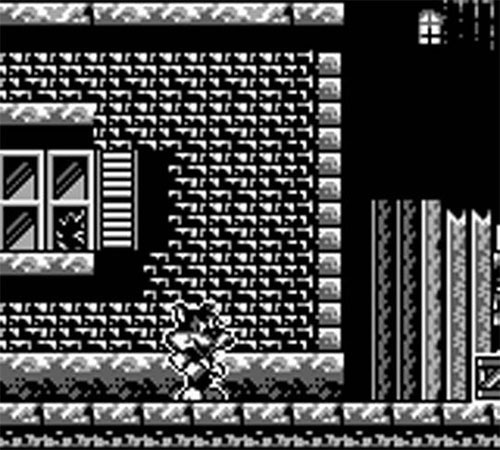 Click For the Full Picture Archive
The first thing you will noticed is that all characters in the game -- Titus the Fox and his enemies -- have a small, white border around them, almost as if they were cut out of a newspaper. This border is actually necessary, so you can more easily distinct them from the background. The second thing you'll notice is the brain dead-music that will immediately have you reach for the volume button. But in all honesty, the graphics and animation are good for a Game Boy title, and the control is decent.
But Titus the Fox is hard to enjoy in the long run and that is mainly due to the confusing level designs. It is not always clear what objects belong to the background or can be interacted with. In later levels it is not always clear where to go. Many, many times invisible walls pop up or disappear, but first you have to touch them, which mostly happens by accident.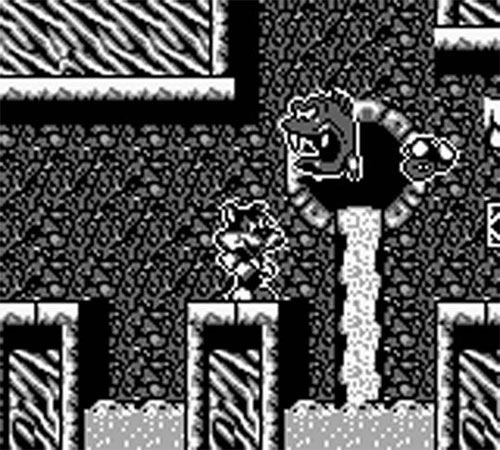 Click For the Full Picture Archive
Enemies can be defeated by throwing boxes at them. For some reason a rubber ball that can also be picked up does not eliminate enemies, nor does jumping on them. The box can also be thrown on spikes, but you cannot use it to stand on it in that way. Titus the Fox doesn't show a life meter, but you die after you take a certain amount of hits (I still haven't figured out how many).
Overall, Titus the Fox isn't horrible, but the combination of terrible music and confusing levels make it very hard to enjoy for longer than a few minutes.