L.A. Noire
When you're done searching for clues, it's time to have a face-to-face chat with the suspect, next of kin, eyewitness or anybody else connected to the case. Here you'll have a chance to ask tough questions and determine whether they're telling the truth, being deceitful or flat out lying to you. The idea is to watch their facial expressions and look for tells, such as cagey eyes or the inability to sit still. Sometimes you'll know the person of interest is lying, if that's the case then you will be able to the evidence you've collected to back up your assertion and (hopefully) get the truth out of them.
Even though these interviews are the least interactive elements of L.A. Noire, they are likely to be the biggest takeaway from this game. A lot of time and money went into making every character look as realistic as possible, to the point where I started to buy them as real actors. It doesn't hurt that the characters look exactly like the person that portrayed them, to the point where I was able to point out the various well-known TV actors before they even opened their mouth.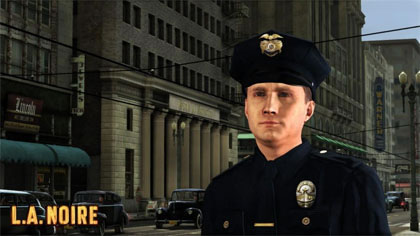 You don't have to be perfect with your interviews, the game is set up in such a way where the events will wrap around the clues you find and the answers you get. Even when I completely misread a person of interest, I was still able to find enough evidence to charge somebody with the crime. Sloppy police work results in more work that needs to be done, which is a really slick way of rewarding observant players. It's also impressive how many ways each case can play out. I found myself replaying certain missions several times just to make sure I saw and did everything.
Sometimes a case isn't nearly as open-and-shut as you would like. I found myself haunted by at least one case where I was sure I fingered the wrong man for the crime. It's not that I didn't have the evidence, but rather the equally compelling proof saying he didn't do it. It's rare for a simple game decision to stick with me days later, but it rattled me in a way that made me appreciate how difficult it is look somebody in the eyes and say they murdered somebody. I ended up replaying the case trying to find something (anything) that would soothe my guilty conscience.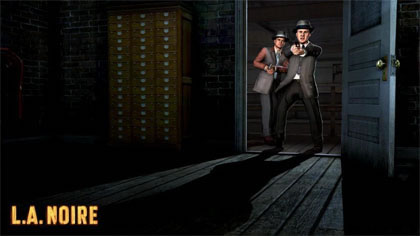 Don't worry; L.A. Noire is more than looking for clues and asking people questions. The game offers plenty of exhilarating car chases, shoot outs and other things you normally expect from a Grand Theft Auto sequel. In one mission you'll have to follow somebody without being noticed, while a few minutes later you'll run through the busy streets trying to apprehend a runaway perp. Even though I wouldn't classify this as an action game, there's certainly moments of edge-of-your-seat excitement.
When you're not digging for clues, Cole can help rid the city of simple street crimes. L.A. Noire comes packed with 40 side missions, all of which require no more a few minutes to complete. These are action-packed missions, giving players a nice change of pace from the standard investigation. Sadly these side missions aren't deep enough to be memorable, though I certainly enjoyed chasing down suspects with my car and pushing people off tall buildings.