Marvel vs. Capcom 3 (Capcom)
[ Most Recent Installment: Marvel vs. Capcom 2 (2000) ]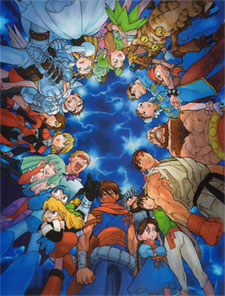 Any game with Strider Hiryu in it automatically gets my seal of approval!
Why It Should Happen:
There have been a lot of Marvel games in the last nine years, but none of them come even remotely close to matching the awesome Marvel vs. Capcom 2. When it was released Capcom's fighter introduced the world to fast-paced three-on-three action and offered us one of the greatest casts ever assembled in a video game. Best of all, the game's presentation was top notch. So much so that nine years later Capcom is re-releasing the game with almost no graphical upgrades. After playing Marvel vs. Capcom 2, it's next to impossible to go back to playing those boring (and repetitive) Activision brawlers. And that's why Capcom needs to hurry up and give us Marvel vs. Capcom 3.
Why It Could Happen:
With Capcom re-releasing Marvel vs. Capcom 2 on the Xbox Live Arcade and PlayStation Network, many believe that this is the company's attempt to pave
I'll tell you one thing; if Marvel vs. Capcom 3 does come out, it's not going to have 675 characters!
the way to an eventual third installment. And even if they aren't working on it now, there are gamers who believe that Capcom will use the sales data to gauge whether or not.
Why It Won't Happen:
The problem with that kind of thinking is that, as of right now, Capcom CAN'T make a Marvel vs. Capcom 3 game. Currently Activision holds the rights to the Marvel universe, which is why they are spending so much time releasing games based on the movies and comic books (the most recent being X-Men Origins: Wolverine). Capcom isn't testing the waters for a new Marvel vs. Capcom game. Instead they are starting to see how profitable re-releasing rare games can be on the Xbox Live Arcade and PSN. They would be foolish to ignore the cries from the fans for this re-release, even if that means disappointing the masses that want a third Marvel vs. Capcom game.
Chances of This Game Coming Out:
0%
- Until Capcom is able to secure the rights to the Marvel universe, that is. And, unfortunately, I don't see this power play happening any time soon.
XIII 2 (Ubisoft)
[ Most Recent Installment: XIII (2003) ]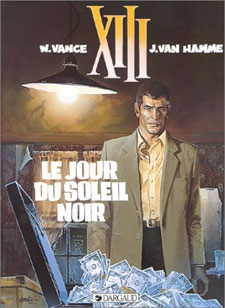 Eric Roberts: The Game!
Why It Should Happen:
In a lot of ways XIII is like every other first-person shooter on the market. You use generic weapons, kill dozens of brain dead guards and run for your life when you run out of bullets. What sets the game apart from all of the other games is its conspiracy-laden story and comic book-inspired cel-shaded graphics. It's a game about a guy who doesn't know who he is. A guy that is being framed for the assassination of the President. But the story doesn't end. When you beat the game you get a cinema setting up the next installment. Sadly that next installment never came and XIII fans were forced to find and read the graphic novel.
Why It Could Happen:
It's a long shot, but now may be the right time to announce a sequel to XIII. For one thing, NBC recently ran a four-hour mini-series based on the graphic novels. What's more, the next generation consoles would be capable of pulling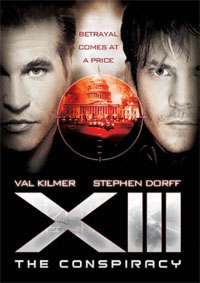 Val Kilmer sure hasn't aged well!
off the presentation the original game was so desperate to get right. And it's not like Ubisoft has a lot of other first-person shooters to think about these days, unless you count the tragically bad Red Steel franchise.
Why It Won't Happen:
Nobody remembers the original XIII game, even though it featured the voice work of David Duchovny, musician Eve and Adam West. Even more troubling is the fact that Ubisoft hasn't learned much from the development of XIII, since Red Steel suffered from many of the same problems. And while it's true that the XIII mini-series did hit television screens across the U.S. (and around the world, though not on NBC), it was poorly received and low rated. At this point there is very little incentive for Ubisoft to finish off this franchise, especially with the conclusion drawn out for you in the graphic novels.
Chances of This Game Coming Out:
25%
- It's a shame that Ubisoft let the game end with a massive cliffhanger, but at that time they figured XIII would become a franchise. Unfortunately it didn't, and it doesn't look like it will any time soon.
Final Fantasy VII Remake (Square Enix)
[ Most Recent Installment: Final Fantasy VII PS3 Tech Demo Video (2005) ]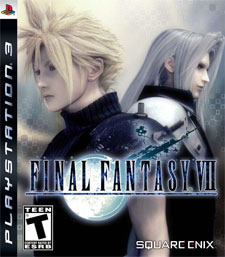 It's bound to happen, but I guarantee that it will be multiplatform!
Why It Should Happen:
While a Final Fantasy VII remake isn't technically a sequel (at least not in the way we're using it), it would be insane not to bring up one of the most wanted video game remakes of all time. Ever since the game's 1997 release, Final Fantasy VII has been one of the most popular role-playing games of all time. And even people that don't like the game are willing to concede that it is one of the most important games of all time. Final Fantasy VII was the first time a role-playing game could be considered a "phenomenon," ultimately proving that western gamers were ready for these long and incredibly deep RPGs. And now, years later, those same people want to relive Final Fantasy VII ... only with amazing graphics, top notch voice acting and a better localized script. Having recently played through Final Fantasy VII, I tend to agree.
Why It Could Happen:
Forget "could", this game is going to happen eventually. Look at the clues. For one thing, Square Enix is a company with a remake fetish. How many times have they remade the original Final Fantasy? What's more, they are currently spending a lot of time remaking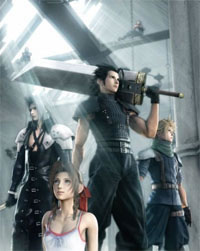 Who cares about Final Fantasy VII when we have Crisis Core?
all of the 16-bit Final Fantasy games on the Nintendo DS. And what do they get for their hard work? Big sales, because gamers around the world eat these remakes up. The final nail in the coffin is that much ballyhooed PlayStation 3 tech demo, which featured the Final Fantasy VII introduction rendered by Sony's newest console. Not only did they show this video at E3 2005, but also a few months later at their own event. Even if the remake doesn't hit the PlayStation 3, Square Enix will eventually run out of Final Fantasy games to remake and be forced to make the game everybody has been demanding for a decade. Trust me, this game will happen ... eventually.
Why It Won't Happen:
There is no reason why Square Enix wouldn't remake this game at some point in the future. I've been over every scenario and I just can't think of any reason for such a wrong-headed move. I suspect that when it happens (and it WILL happen), it won't be on the Nintendo DS or any other handheld game system. This will be a game that Square Enix ports to a console (and then to every other console from here on out until the end of time).
Chances of This Game Coming Out:
100%
- I don't know what system it will be for or what it will look like, but Square Enix will eventually release a remake of their beloved Final Fantasy VII. I would put money on that.