Mother Series U.S. Release (Nintendo)
[ Most Recent Installment: U.S. - Earthbound (1994); Japan - Mother 3 (2006) ]
Why It Should Happen:
The question isn't whether or not there will be another Mother game; there will undoubtedly be Mother 4 at some time in the future. The question is whether we'll get to play it ... or either of the two only other Japan-only Mother games. Ask any hardcore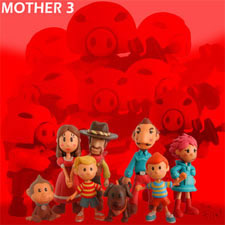 Yup ... that's Mother all right.
Nintendo fan what games they want ported to the U.S., and chances are good that the Mother series will be one of the first off of his tongue. To date the only Mother game released in the States is Earthbound, the poor selling Americanized port of Mother 2. Despite bad reviews and poor sales, Earthbound has become a cult favorite amongst Nintendo loyalists, with a number of blogs and petitions set-up specifically get Nintendo to port these games to one of Nintendo's consoles.
Why It Could Happen:
Nintendo is generally pretty good at releasing their Japanese games in the U.S. While that has not always been the case, the Big N has recently spent a lot of time trying to right some wrongs. This includes Nintendo giving us ports to Sin & Punishment and the Fire Emblem games, two titles that were never released in the U.S. for whatever reason. With the demand so high, it would be foolish for Nintendo to not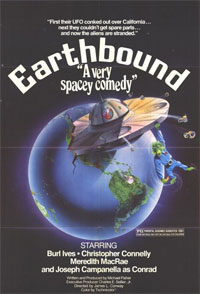 What, you didn't know Earthbound was based on the classic Burl Ives comedy?
port at least one of the games just to test the water. It's realistic to expect Earthbound on the Virtual Console, and I wouldn't be surprised if Nintendo uses that sales data to decide whether Mother 1 and 3 should hit one of their consoles.
Why It Won't Happen:
As good as Nintendo is at releasing their Japanese games, they also seem to avoid the question whenever they are asked about the Mother series. Couple that with the controversial subject matter in Mother 3 and you have a recipe for disaster. Nintendo isn't a company that likes to flirt with controversy, so it may just be easier to avoid the mess and continue to not port Mother 3. There's another problem: if Mother and Earthbound hit the Virtual Console, where would Mother 3 go? Currently there's no Game Boy Advance section in the Virtual Console, and it would seem odd to release a three year old game as a Nintendo DS title. The best solution is a DS compilation, but the cost of making that may not be worth it for Nintendo.
Chances of This Game Coming Out:
85%
- This is bound to happen eventually. Nintendo would be out of their mind to not release these games eventually. Maybe not soon, but there will come a time when Nintendo localizes the two unreleased Mother games in the States.
Duke Nukem Forever (3D Realms)
[ Most Recent Installment: Duke Nukem: Manhattan Project (2002) ]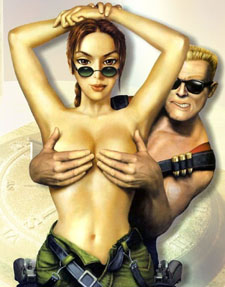 Hopefully Lara Croft has found somebody with a real job!
Why It Should Happen:
The game nobody thought would actually come out ... isn't coming out. The conveniently named Duke Nukem Forever has been in development since 1997, being tweaked and retweaked to perfection. It was going to be the epic Duke Nukem game that would change everything. But instead it became a punch line to a series of jokes. It remained a laughing stock up until last week, when it was unceremoniously canceled by 3D Realms (after they went out of business). It's a shame that they didn't have the time to put together a game that they could release, even if it is incomplete and in shambles. It wouldn't be the first game that was obviously not finished before hitting retail shelves.
Why It Could Happen:
It's not going to happen. It already wasn't going to happen, but thanks to 3D Realms' closing, you can kiss Duke Nukem Forever goodbye. And maybe that's not a bad idea. While I know a lot of people have been following this 12 year long soap opera, the truth is that it would have been impossible for Duke Nukem Forever to live up to the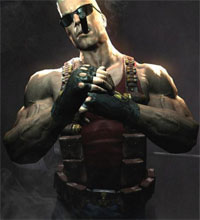 What, me worry?
anticipation in our mind. At least this way we can pretend that Duke Nukem Forever was the best game never released.
Why It Won't Happen:
Because 3D Realms went out of business and Take Two is suing the company over the oft-delayed game ... I mean, weren't you listening to me? Seriously, it's over. There is always the chance that somebody could pick up the rights and continue the development, but at this point what's the use? Duke Nukem Forever was just a big hole you could throw large amounts of money into, and nothing more. Too bad that money sucking hole wasn't on Xbox Live, I would rather play with that than the horribly racist jerks that find me in Halo.
Chances of This Game Coming Out:
0%
- Now that 3D Realms is out of business and is being sued over this game, there's no chance of seeing Duke Nukem Forever. There already wasn't a good chance of seeing this game actually hit the retail sector, but at least now it's official.
Zone of the Enders 3 (Konami)
[ Most Recent Installment: Zone of the Enders: The 2nd Runner (2003) ]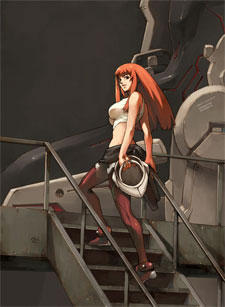 Less whiny characters and more well endowed-women, that's the recipe for a successful Zone of the Enders game!
Why It Should Happen:
Outside of the hugely popular Metal Gear Solid franchise, Zone of the Enders is Hideo Kojima's second best franchise. At current there are three games in the series, a short an unspectacular first installment, a bizarre Game Boy Advance spin-off and, of course, a sequel that is one of the very best PlayStation 2 games around. With its amazing visuals, fast-paced mech combat and unique story, it would be sad to never see the Zone of the Enders games again. This is especially true when you factor in the potential of the online multiplayer modes, which could be the next-generation Virtual On rip-off we've all be waiting for.
Why It Could Happen:
Hideo Kojima has publically stated that Metal Gear Solid 4 will be the last installment he directs, thus leaving him open to pursue some of his other franchises. Unfortunately that only leaves a couple of franchises, and Zone of the Enders is the biggest. Does anybody expect him to announce a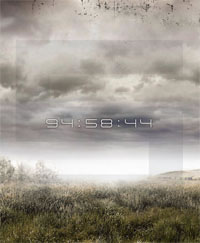 I sure hope Hideo Kojima's next game is Snatchers!
new Snatchers game? Not likely. And while I suspect we'll see another Boktai game, that alone shouldn't keep him from a meatier console game. It seems like it's only a matter of time before Konami and Kojima revisit Zone of the Enders.
Why It Won't Happen:
While it's true that Hideo Kojima has said that he will no longer direct Metal Gear Solid games, it's worth pointing out that he's said that in the past. Who believes him at this point anyway? Zone of the Enders seems like an obvious pick for a future next-gen title, but the first two games didn't sell well enough to warrant a huge investment. And did I mention that it has been six long years since The 2nd Runner?
Chances of This Game Coming Out:
75%
- It may not come out this year, but there will be another Zone of the Enders game. Perhaps this is one of the secret games Hideo Kojima is prepping for announcement next month?
Darkstalkers 4 (Capcom)
[ Most Recent Installment: Darkstalkers 3 (1998) ]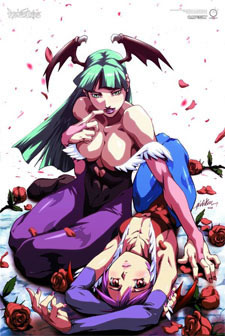 Capcom keeps hinting at another franchise resurrection, I hope it's Dalkstalkers 4!
Why It Should Happen:
Love fighting games but didn't care for the cast of Street Fighter? Fear not, because Capcom had you covered with the Darkstalker series. This popular arcade fighting franchise took everything you loved about Street Fighter and transplanted them in a monster-infested world. You got to play with versions of Dracula, Frankenstein's Monster, Little Red Riding Hood and even a Sasquatch. Now that Capcom has proven their mettle at making competent online fighting games, it seems like a perfect time to release Darkstalkers 4.
Why It Could Happen:
It's hard to complain about Capcom's luck lately. It seems like every game they put on the Xbox Live Arcade or PSN is golden, with each one doing better than the last. Plus, they have spent the last year resurrecting their long-forgotten franchises. Want a new 194X game? You can find it online. How about a third Wolf of the Battlefield (Commando) game? That's on the Xbox Live Arcade, too. What's that you say? You're looking for a new Mega Man game, but only if it's 8-bit? Capcom has you covered. And they didn't stop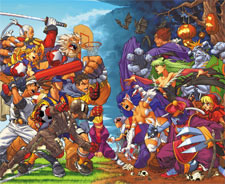 On second thought, I would rather it be Rival Schools vs. Darkstalkers!
there, this year alone they have the long-awaited Bionic Commando sequel and Street Fighter IV, both of which were preceded by popular XBLA and PSN releases. Does it seem that far-fetched to think that perhaps Darkstalkers is on Capcom's short list of games to resurrect for the download services? At this pace Capcom is eventually going to run out of games to port.
Why It Won't Happen:
Outside of a compilation disc that launched with the Sony PSP, it's been more than ten years since we've had a new Darkstalkers game. Now that Capcom has other fighting games (plus the resurrection of the Street Fighter series), asking for a new Darkstalkers may be a bridge too far. The original games were never that popular on home consoles and that PSP compilation didn't exactly light the charts on fire.
Chances of This Game Coming Out:
90%
- I will be dumbfounded if Capcom doesn't deliver this at some point. There is even more of a chance now that Street Fighter IV is out and all of Capcom's titles are so popular on the download services.