What Is It?
Released in 1990, Mega Man 3 is the last really good 8-bit sequel in this long-running franchise. While it looks and feels a lot like Mega Man 2 (which I wholeheartedly endorsed several weeks ago), this second sequel actually introduces some of the most memorable enhancements to the Mega Man franchise, such as Rush the robot dog and the slide attack. Mega Man purists poo-poo these additions (especially the robot dog), but as far as I'm concerned these changes make Mega Man 3 stand apart from the previous two games.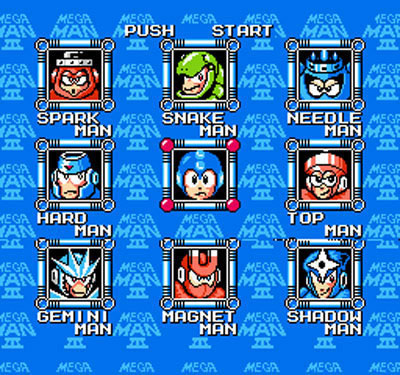 I'm not going to go as far as to say it's better than Mega Man 2, but this third installment has a different vibe that is refreshing. Mega Man 3 is also the last Mega Man game released on the NES to have cool bosses, including Shadow Man, Spark Man, Gemini Man, Needle Man, Magnet Man and Hard Man. Throw in a lengthy adventure that has you going through more than a dozen levels and you have a solid adventure that is well worth your time and money.
Does It Still Hold Up?
It holds up about as well as all of the other Mega Man games, which is to say that it still has the same quirks (no ducking?) and cliches (how many times do I have to fight that boss?). The good news is the action is fast and the graphics are good. One of the best things about this second Mega Man sequel is the music, which is simply amazing. All in all Mega Man 3 is a solid game that definitely holds up.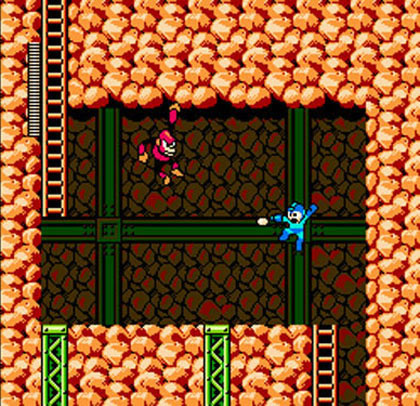 Is It Worth The Money?
With its expertly crafted level designs and memorable bosses, Mega Man 3 is one of Capcom's greatest 8-bit games. The game is even better on the Nintendo 3DS, thanks to the Virtual Console's save functionality. But don't let that safety net fool you, Mega Man 3 remains an incredibly tough action/platformer. Those gamers who manage to fight through the challenge will be rewarded with a genuine masterpiece.