What Is It?
This is a quirky little puzzle game made by Nintendo and designed by Shigeru Miyamoto. Coming out in the "Age of Puzzles," it was lost in the sea of other puzzle titles that desperately followed Tetris, but this is actually one of the better ones. You can't approach this with a Tetris frame of mind. Instead, the ultimate goal is to create eggs, which in turn spawns Yoshi.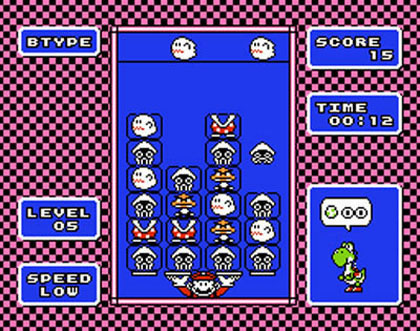 To do this, you play some random guy in a red shirt and blue overalls who looks strangely familiar, switching platters to catch falling objects. If you catch those objects between two halves of a Yoshi egg, the entire row will collapse, making much-needed room for more objects to fall. You're constantly switching and rotating the platters to best balance the falling objects and create the most points with the least amount of trouble. In short, it's actually a lot of fun. I highly recommend playing this one with the sound turned off, though. Talk about making the ears bleed ... Yeesh.
Does It Still Hold Up?
Other than the audio, the game is still an enjoyable puzzle experience, fairly unique from others on the market. Sure, the addition of Mario and Yoshi may be frivolous, but it's not like Sega didn't do the same thing with Dr. Robotnik's Mean Bean Machine. What sets a puzzle game off is its ability to make you think differently, and a truly great puzzle game gives you options on how to make the most points, balancing risk with reward. Yoshi does all of these things with great success, which makes it a puzzle game that is definitely worth playing.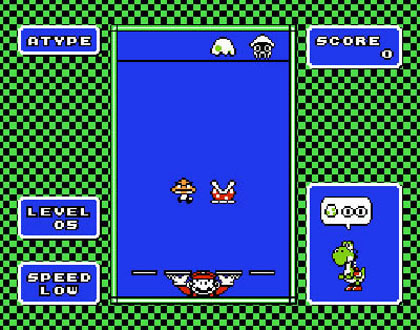 Is It Worth The Money?
For five bucks, Yoshi is definitely worth it. You might not spend hours a day on this game, but you'll find yourself firing it up from time to time when you want to kill an hour or two and feel like you're exercising your brain. The game lacked any kind of memory back-up, which was still common at the time of its release, so there's no way to save your high scores, but there's still plenty of bragging rights in a well-played game. It lacks flashy graphics and seriously lacks any kind of enjoyable audio, but the game play is dead on and well-paced, going smoothly from easy to challenging. That's enough to make it worth playing again, or discovering for the first time.