What Is It?
Last month, I found myself outraged by the out-of-sequence release of
World Heroes 2
on the Wii Virtual Console. After playing
World Heroes Perfect
(the fourth and final entry), it was tough taking two giant steps backwards. The whole ordeal left me hating Nintendo's laissez-faire approach to the Virtual Console. By releasing them out of order, it undermined the older games and only added another layer of confusion. Worst of all, it was yet another wasted week.
Well gang, I have good news. My anger for World Heroes 2 has subsided, just in time to check out World Heroes 2 Jet. This penultimate installment adds a few new tricks, such as a quick dash move and two completely new game modes. There are three new characters to choose from and the speed of the fights has been dramatically increased.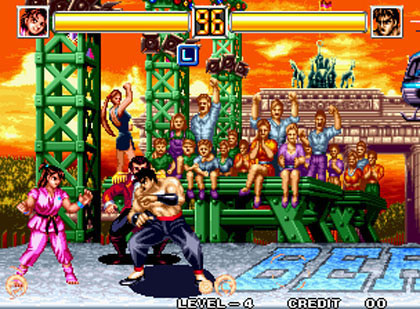 Unfortunately, World Heroes 2 Jet keeps too many of the archaic mechanics from the past. Much like the first two games, this third episode uses the three-button layout. This limits the type of attacks you can use and makes the whole experience feel shallow. This was resolved in World Heroes Perfect, making it hard to go back to this outdated entry. Still, the game's new modes and characters make this half-step a little easier to swallow.
Does It Still Hold Up?
Instead of dwelling on the gameplay, it's worth noting that World Heroes 2 Jet looks fantastic. The backgrounds are full of detail and I can't help but love the characters. I am especially fond of the new bad guy, Zeus. The faster gameplay goes a long way to making this World Heroes 2 Jet feel more modern. For whatever reason, I'm unable to get over the three-button layout. Mapping multiple punches and kicks to the same button is positively ludicrous and should have been excised from this series long before World Heroes 2 Jet.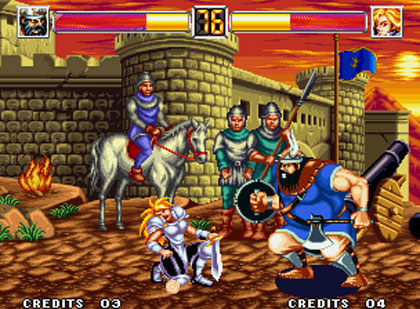 Is It Worth The Money?
On its own, this is yet another solid fighting game for the Neo Geo. It has a wide variety of characters to choose from, good looking visuals, catchy tunes and two intriguing game modes. If it wasn't for the pesky release of World Heroes Perfect, this would be a must-have. But Perfect has been available for months, rendering this an unnecessary purchase. Still, World Heroes 2 Jet is an above average fighting game with a lot going for it. Respect its place in the franchise and then buy World Heroes Perfect instead.