What Is It?
In Nintendo's initiative to slowly re-release the Wii Virtual Console games on the 3DS, Super C comes as a surprise. I figured we would see the original Contra before this 1990 sequel, but sometimes the Virtual Console works in mysterious ways.
Super C has everything you would expect from a Contra sequel -- insane difficulty, action-packed levels, tons of aliens to shoot, explosive weapons, two-player co-op and that familiar Konami code. Unfortunately, it's not nearly as much fun the second time around. Very little has changed and some of the problems with the first game have been amplified in this sequel. Worse yet, the faux-3D stages have been replaced with Heavy Barrel-inspired overhead sections.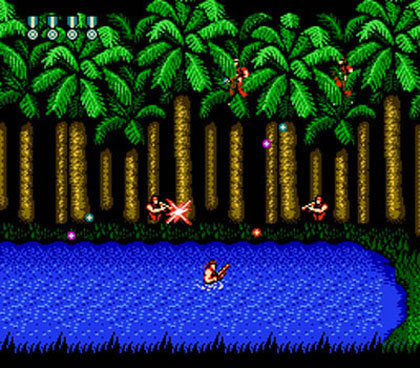 Wedged between two of Konami's best 2D shooters, Super C is still highly regarded in some circles. Admittedly, it's not as bad as future Contra releases (I'm looking at you Contra Force), but it doesn't stack up next to the original and Alien Wars. It's a little disappointing that this is the first Contra game on the Nintendo 3DS Virtual Console.
Does It Still Hold Up?
Despite the negativity, Super C is still better than the disappointing arcade original. This is a tighter and better paced Contra outing, and fans of the genre will certainly have a good time with it. Unfortunately, I found some of the changes to be unfair to the point of frustration. Now when the hero dies, he'll continue at the start of the stage. Couple this with the extreme difficulty and you have a game that is enjoyable at first, but can't quite live up to its predecessor.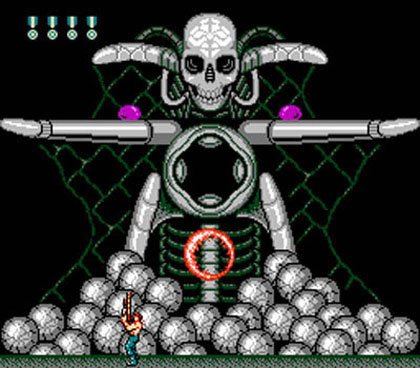 Is It Worth The Money?
Super C is a fun game that doesn't aspire to be much more than a mindless shooter. That may be fine for some people, but I was hoping for something bigger and more ambitious. This ends up feeling like an add-on mission pack and not a full-fledged sequel. That won't keep you from having a good time with the game, but frugal gamers are better off waiting for Nintendo to upload the original Contra.