What Is It?
Apparently Nintendo has decided to celebrate the end of 2012 by making you hate Mario. This is Super Mario Bros.: The Lost Levels, the REAL sequel to Miyamoto's classic 8-bit platformer. While we Americans were given a Super Mario sequel that featured vegetables, Birdo and a guy named Wart, the Japanese were playing through a Mario game that looked and played almost exactly like the first game. Unfortunately we didn't get our hands on these "lost levels" until the 1993 release of Super Mario All-Stars, and at that point Nintendo had gone in and cleaned up the graphics to make them more presentable on the 16-bit system.
So what is Super Mario Bros.: The Lost Levels? Picture the hardest set fan-made levels imaginable. The Lost Levels feels like those levels come to love. There's only one problem: These frustrating levels aren't made by fan; they were done by Nintendo employees. People actually got paid to churn out these unfair stages.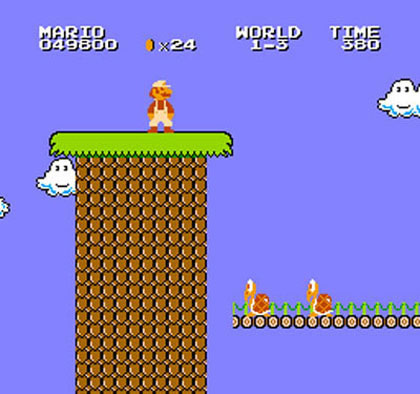 This is a dark and dreary Mario game full of the same enemies and tiles. But don't let the graphics fool you, this is also an extremely difficult game that will challenge even the most hardcore Mario fanboy. The problem is that there isn't much of a change between the first and second game, outside of a new power-up (which is to be avoided at all cost) you'll be asked to do the same thing that you did in the first exciting adventure. Only this time around it's not nearly as much fun or exciting. You can still have a lot of fun with The Lost Levels, but expect this game to kick your ass.
Does It Still Hold Up?
Visually, Super Mario Bros: The Lost Levels looks a lot like the first game. It's not until you start playing that you realize that this is not your typical Mario outing. Right from the get-go you'll run into punishing platforming sections and far too many leaps of faith. Most players will abandon the game quickly; wisely realize that it's not with the trouble. Nothing about the presentation or level designs is as memorable as the original game, leaving me a little unsure whether it holds up or not.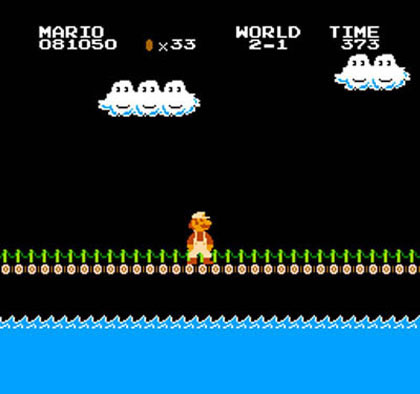 Is It Worth The Money?
There's a reason why these levels were lost. You know you're in for nothing but bad times when the only addition is a poisoned mushroom that immediately kills you. That isn't the good-natured spirit of Super Mario Bros. Miyamoto's masterpiece was both challenging and fair, a rare combination for an 8-bit platformer. This Japanese sequel takes away all of the wrong lessons, leaving us with a game that actively hates you. I can understand the morbid curiosity surrounding this long-lost sequel, but Mario fans would be better off picking up Wario Land II.