What Is It?
If you're looking for continuity between Shock Troopers games, then chances are you're going to be incredibly disappointed with Shock Troopers 2nd Squad. This kinda/sorta-sequel cuts the number of characters from eight to four and ditches the team mode. But don't worry, not all is lost. This Shock Troopers "sequel" adds brand new vehicles that make it feel more like a Metal Slug game.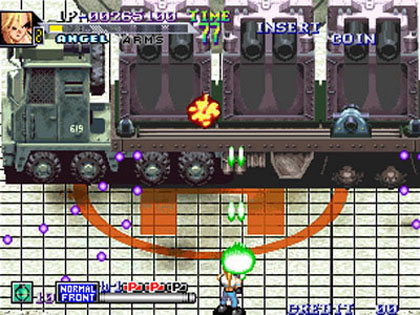 If you can get past some of the questionable changes, you'll find another explosive action game. You'll fight through city streets, the sandy desert, a well-protected air base and residential neighborhood. It's a solid hour of wall-to-wall shooting action, complete with moving stages and enormous multi-part bosses. The new art style and emphasis on story may turn some gamers off, but there's still a lot to love about Shock Troopers 2nd Squad.
Does It Still Hold Up?
Released in 1999, 2nd Squad's visuals are a marked improvement over the original Shock Troopers. Here we see both 2D sprites and 3D polygons creating an effect you don't normally see in Neo Geo games. The characters don't have the hard-edge look of the original, instead opting for a more cartoon-friendly approach. Even with the unfortunate cuts to the cast, Shock Troopers 2nd Squad is an incredible action game that manages to hold up surprisingly well.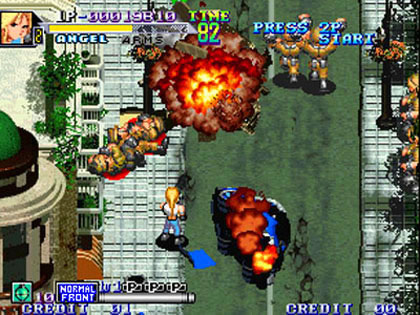 Is It Worth The Money?
Forget Metal Slug; bring me another Shock Troopers game. While not as universally loved, I have a soft spot for this MERCS clone. The 3D polygons complement the sprites, creating a look that is unique to this sequel. Even in the midst of cliche boss battles and backdrops, this impressive sequel manages to find a way to make them feel fresh. Shock Troopers 2nd Squad may be a shallow experience, but it's a roller coaster ride full explosions and cartoonish figures.