What Is It?
It shouldn't surprise anybody that GungHo's most accessible PlayStation import is a 2D shooter. No matter what language we speak or religion we believe, blowing the stuffing out of space aliens is the one thing that brings us all together. Shooting down UFOs is truly the universal language. I hope you brought the dictionary, because Zanac x Zanac delivers two game's worth of space alien punishment.
Of the six obscure Japanese games GungHo released this week, only Zanac saw a North American release. Originally found on the MSX and Famicom, Zanac snuck its way to these shores thanks to FCI. You play a spaceship fighting through twelve different planets, each with its own look and enemy clusters. Players have a couple weapons at the ready, including a machine gun and a secondary cannon you can aim. Both of these can be upgraded, ultimately turning the player into an unstoppable force. Throw in the shield and the enemy might as well not even show up.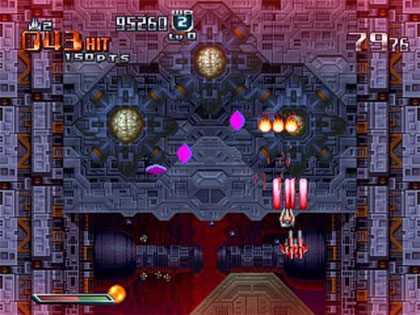 As I mentioned above, Zanac x Zanac comes with two versions of the popular 8-bit shoot-em-up. The first is the original Famicom release, which in turn allows you to choose from two slight variations. The other mode is Zanac Neo, a remake from 2001. The newer version includes new modes to choose from, different spaceships to pilot and new power-ups to equip. Best of all, the new visuals make this one of the most exciting 2D shooters on the 32-bit PlayStation.
Does It Still Hold Up?
Zanac x Zanac didn't just fall out of the sky from a no-name developer; it was created by one of the best teams in the business. This is developed by Compile, the company best known for Puyo Puyo, M.U.S.H.A., Robo Aleste and Devi's Crush. The remade visuals really stand out, especially on the PS Vita's screen. There are all kinds of visual flourishes covering screen, never allowing the player to blink or catch a breath. The music and sound effects also stand out, making this one of the best looking shooters on the PSN.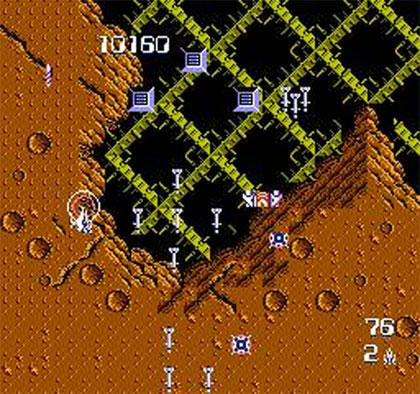 Is It Worth The Money?
Zanac x Zanac isn't going to win over new fans to the 2D shoot-em-up genre. This is little more than a remake of a 26 year old action game. On the other hand, it's a damn good remake. While still challenging, I never felt like either Zanac titles were too punishing. The weapons may not look like much at first, but power them up and you'll feel like a real badass. It doesn't matter if you're math challenged, because all you need to know is that Zanac x Zanac equals instant fun.
(Editor's Note: This product is currently available through the PSN Import Store for use on the PlayStation 3, PS Vita and PSP. Keep in mind that no localization work has been done, including the instruction manuals. On the other hand, this import PS1 game is only $5.99!)