What Is It?
At first glance, Castlevania: The Adventure looks like any one of Konami's 8-bit action games. It has a whip-wielding hero, candles to destroy, ghouls to kill and vampires to slay. Even after sampling the first stage, you may think that this looks and feels like the great Castlevania games on the Nintendo Entertainment System. Don't be fooled by its familiar trappings, because Castlevania: The Adventure is a terrible game that you should not let in under any circumstance.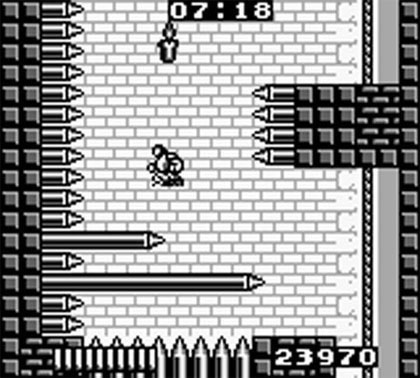 You play Christopher Belmont, the great-grandfather of Simon. Chris is on an adventure to kill Dracula and ... well ... isn't that enough? You slowly walk a linear path upgrading your whip and taking out bad guys. If you're not careful, you might actually have a good time working your way towards the demon's lair. And then the game suddenly becomes a brutal test of your platforming prowess. Far too much of Castlevania: The Adventure is bogged down by punishing platforming challenges that add nothing but frustration to the experience. Sometimes these sections are right before a boss. Let's hope you don't die, because you'll need to spend another five minutes trying to force Chris across the same set of tiny platforms. Not fun.
Does It Still Hold Up?
Visually, Castlevania: The Adventure looks sharp. While not as nicely detailed as Castlevania II, it has a nice style that lends itself well to the small screen. Unfortunately, it's the sluggish controls and unnecessary platforming challenges that sink this game. Outside of the horrible platforming sections, this Game Boy sequel has some nice level designs that rival the console originals.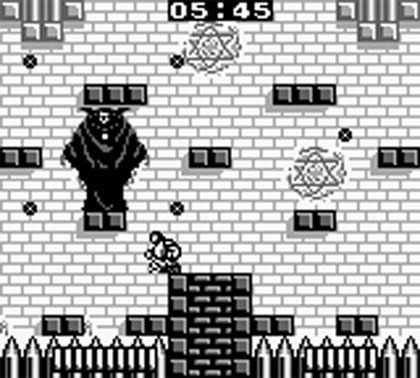 Is It Worth The Money?
I'm sure there are people out there that would argue that the platforming adds a necessary challenge. It doesn't. It's an artificial way to make the game harder, and it ultimately benefits nobody. On the 3DS, you can quick save along the way. While this makes the game more fun, it also means that you'll beat it in no time. I can certainly see what Konami was trying to accomplish with Castlevania: The Adventure, but it's a frustrating mess that, like Dracula, should be avoided.