What Is It?
Think an 8-bit handheld game can't outclass a 64-bit game console? Then you haven't played Mario Golf on the Game Boy Color. Released as a portable companion to the big budget Nintendo 64 game, Mario Golf on the Game Boy Color ended up improving on the 64-bit game in every way. By offering a unique role-playing experience, Camelot created a compelling reason to come back after the 18th hole. The game packs five complete courses, plenty of Mario characters and more customization options than you're used to this kind of game. Beyond simply playing for fun, you'll need to learn courses to compete in important tournaments to advance the story. Originally released in 1999, this late generation Game Boy game is ready to impress for a mere five dollars.
Does It Still Hold Up?
Although 8-bit, the visuals look crisp on the small screen. There are enough Nintendo flourishes to tug at the nostalgia, but not enough to overshadow the entire experience. The role-playing game elements are what make this game worth buying. It's hard not to fall in love with the story mode, even if the gameplay feels slightly outdated.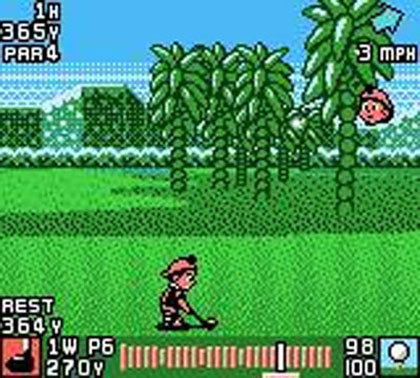 Is It Worth The Money?
For the past year I've dumped on every sports game Nintendo released on the 3DS Virtual Console. Apparently those days are over, because Mario Golf is not only a stellar sports game, but also one of the best Virtual Console games of the year. This release will remind you of a time when Nintendo actually put some time and effort into their golf games. There's a lot in this little game, more than the bare bones offerings on the GameCube and Wii. It may have an unassuming name, but Mario Golf is must-own entertainment.