What Is It?
Often overshadowed by Samurai Shodown, The Last Blade II stands as SNK's most mature fighting game. It's a gorgeous weapons-based fighter that is destined to, yet again, get lost in a sea full of flashier releases. But maybe, just maybe, this criminally ignored sequel will finally find its audience on Nintendo's Virtual Console.
Set in the late Tokugawa shogunate era of Japan's history, The Last Blade II pretends to be more grounded in reality than Samurai Shodown. It's not, but that shouldn't diminish the fun. This is a fast-paced fighter, with quite a few different game mechanics at work. Players have power moves, speed attacks and an intricate EX move. There is also a handy deflect move, which will leave your opponent open to your weapon's fury. The seventeen characters are all unique and fun to learn, but don't think you can just go in and button mash. The Last Blade II rewards players for learning its systems and understanding the timing.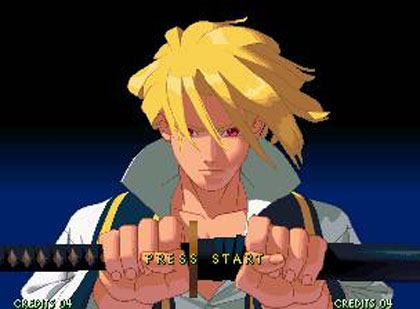 Does It Still Hold Up?
Without question, this is one of SNK's best looking fighting games. It's also a lot more accessible than you might guess based on the description above. The action is speedy and the controls are tight, it handles exactly like a quality 2D fighter should. Just about the only thing that would make this package better is functioning online play. Sadly, it looks like we'll have to wait for an XBLA/PSN release for that to happen.
Is It Worth The Money?
I don't know how it happened, but 2012 is officially the Year of the Fighting Game! On top of Persona 4 Arena, Tekken Tag Tournament 2, Dead or Alive 5, Street Fighter X Tekken, JoJo's Bizarre Adventure HD Ver. and Marvel vs. Capcom Origins, Nintendo has uploaded no fewer than nine fighting games to the Virtual Console since January. That's fifteen fighting games, and that's not even counting re-releases of Mortal Kombat and Ultimate Marvel vs. Capcom 3 on Vita (or future ports of Street Fighter X Tekken). Apparently2012 thinks it's 1993! The Last Blade 2 is an absolute must-buy, even with this insane saturation of the fighting game market. Not only is this one of SNK's greatest accomplishments, but it's also a high water mark for the Neo Geo as a platform.