If that's still not enough for you, then you should take a look at Mortal Kombat's four bonus stages. Test Your Might returns from the original Mortal Kombat and is joined by Test Your Luck, Test Your Sight and Test Your Strike. These stages will have you mashing buttons to break objects and watching a disgusting variation on the cup game.
With more than fifteen hours of single-player content, I can see some players going days (or even weeks) before challenging another living person. The amount of content in Mortal Kombat is staggering, and not just for a fighting game. Most modern action games and first-person shooters don't come close to offering this much stuff to do.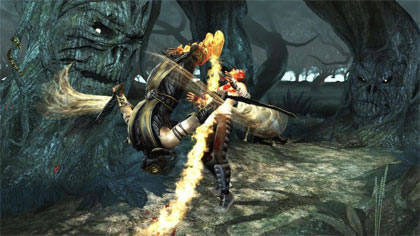 This repackaged version still offers all of the incredible modes, extras and fatalities found in last year's $60 model. This time around Warner Bros. Games has reduced the price and added in the additional characters previously only available online. The four new characters include Skarlet, Rain, Kenshi and ... Freddy Krueger? It's true, longtime movie villain is ready to take down Scorpion, Raiden, Jade, Baraka and the rest of the Mortal Kombat gang.
Outside of the four new characters, the Komplete Edition also comes with the downloadable skins. There is also a code for a Mortal Kombat "Songs Inspired By the Warriors" soundtrack. If you ever wondered what Reptile's theme would sound like if performed by Skrillex, the Mortal Kombat: Komplete Edition is for you. Speaking of codes, there is also a slip for a downloadable version of Paul W.S. Anderson's Mortal Kombat movie.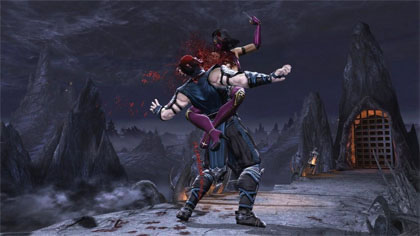 There's no question that the original game was packed, but this Komplete Edition feels uncharacteristically light on content. Four characters and extra skins doesn't feel very substantial, and the movie and soundtrack feels like it was tossed in at the last second. The Borderlands Game of the Year edition came with four lengthy expansion packs, each retailing for $10 when they first came out. The least they could have done was throw in a code for the Mortal Kombat: Arcade Kollection.
The good news is that Mortal Kombat is still an amazing game with hours of crazy content. This version feels like one giant missed opportunity, but that shouldn't prevent you from picking the game up for the first time. Even on my second play through, I still wholeheartedly endorse Ed Boon's reimagined Mortal Kombat.