When it comes to remakes and remasters, I'm used to there being a decent-sized gap between the initial launch and the re-release. You typically see publishers wait for a significant milestone or a new console generation to hit, giving the fans just enough time to demand a shinier package. But that's not the case with The Coma: Recut, a brand new remastered version of a side-scrolling horror game released in 2015. And while I'm not entirely sure why Devespresso Games has decided to revisit their own title so soon after release, I'm certainly glad they did. This revised version of The Coma: Cutting Class is Korean horror done right.
This is the story of Youngho and his very bad day. Not only did the guy fall asleep while cramming for the year's most important exams, but then he overslept on the biggest day of school. He's understandably concerned, worried that his teachers are going to kill him when he doesn't know any of the answers. Little does he know that there's a certain teacher who really is looking to kill him.
Without giving too much away, Youngho ends up falling asleep during his exams and waking up to what seems like an abandoned school. He's confused and a little disoriented, forced to wander the dark and empty halls in hopes of finding clues to solve this mystery. What he finds instead is his favorite teacher seemingly possessed by some kind of demonic force. She's running around the halls with a knife and axe in hopes of catching Youngho before he can escape. Like I said, he's having a very bad day.
The good news is that Youngho isn't alone. As he investigates all the school's many rooms, he'll begin to run into some of his friends and enemies. He'll also meet up with a mysterious woman who seems to know more than she's letting on. All this leads to our hero running a bunch of fetch quests in order to make it deeper into the school. But beware, because the demonic Ms. Song is out there roaming the halls doing her best Jason Voorhees impression.
Armed with only a flashlight and backpack, this is the kind of survival horror game where you do more running away than fighting back. When Ms. Song inevitably finds you, the idea is to dodge her attacks and locate a good hiding place. This usually means running away and jumping in bathroom stall or locker. Once the coast is clear, it's back to searching the school for items, coins and notes.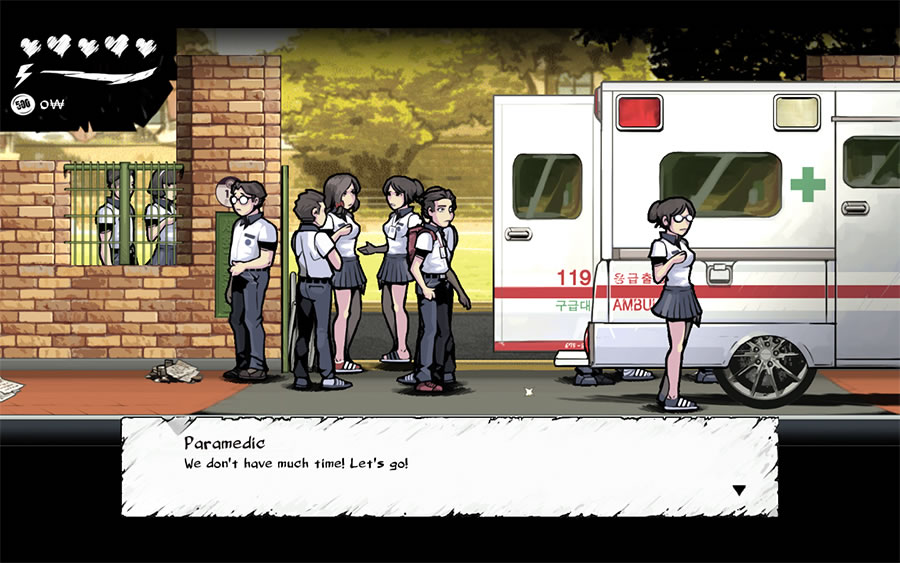 Click For the Full Picture Archive
The truth is, a lot of this game is nothing more than sheepishly searching the desks, backpacks and drawers for useful knickknacks. Even when things get weird and the horror ratchets up, you'll still stop and search absolutely everything. This becomes a little monotonous at times, since so much of the game revolves around searching people's desks and running from your demonic teacher.
The problem is that Ms. Song ceases to be scary after the first dozen encounters. She'll pop out at random, forcing our hero to run and hide. This part is fun, but waiting around in a large cabinet is kind of boring. The issue is that you'll have to do this all the time, usually at the worst possible moments. She's aggressive in a way that ends up being annoying towards the end. It's a shame the developers weren't able to come up with bigger and better scares as the story stumbled its way towards the big climax.
It's the story and central mystery that ended up keeping my engaged, not the run and hide gameplay. The characters you run into are interesting and the writing is generally pretty good. I also liked the hand-drawn look and the attention to detail put into each classroom. It would be incredibly easy for all of the parts of the school to blur together, but that doesn't happen here. Just as you start to get bored of one building, you'll be introduced to a new set of rooms to explore. The Coma gets the tension and exploration right, even if it does become a bit repetitive after a while.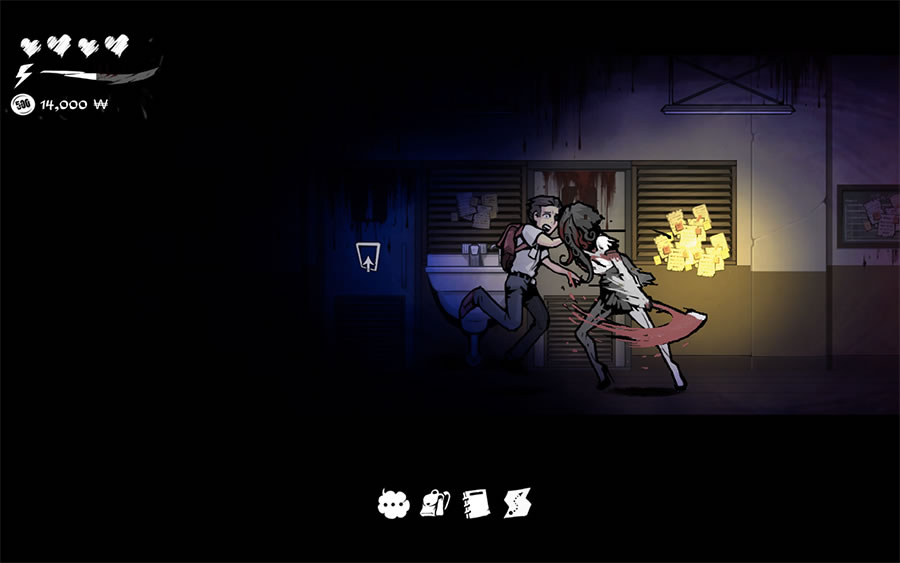 Click For the Full Picture Archive
It's probably worth noting that gamers who already own The Coma: Cutting Class will get this remastered re-release for free, while PlayStation 4 and Xbox One owners will finally have a chance to experience the definitive version. This sets the table for a sequel, where perhaps they'll be able to build on the concept and fulfill its true potential.
While a little repetitive at times, The Coma: Recut is a mostly successful survival horror game with a twisted story and a spooky setting. I like the lead character and the quest he goes on, even if he has to run from his murderous teacher a few too many times. Who knew that The Coma: Recut would be the year's best Friday the 13th game?